KTM 690 fairing kit features and benefits
The fairing designed just for 690
The fairing is designed to match the size  and shape of the KTM 690 Enduro/SMC and keeping it very narrow. The complete set of parts was designed especially and only for the KTM 690 Enduro/SMC to keep great original handling of the bike. Includes an aerodynamic windshield naturally extending the upper contour of the cockpit.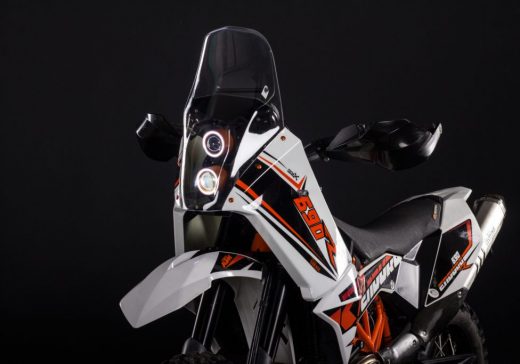 The conversion for adventure riding
450 rally replica inspired fairing gives you:
1/ wind protection  2/ space for navigation gear such as GPS or Roadbook with tripmaster that can easily mounted on the supplied bar  3/ strong  low and high beam LED lights with angel eyes to better enjoy your adventure travels or hobby rally 🙂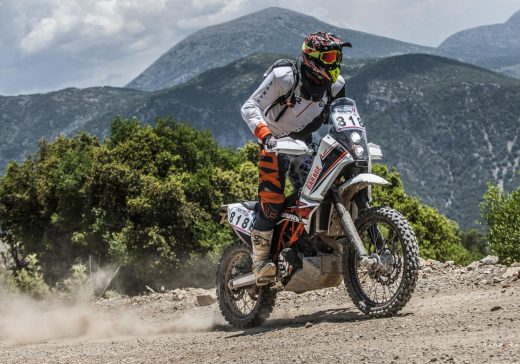 Aluminium tower and road legal LEDs
The aluminum tower has great stability proven in several rally races and transcontinental adventure journeys. It has enough space to place GPS in good viewpoint and install 12V outlet or similar accessories. The road legal LED headlights (ECE certified) are assembled from high end components as true Cree chip with 70W output.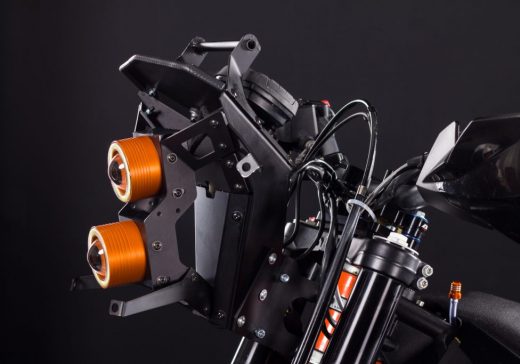 How does the KTM 690 fairing kit work?
What is included in the KTM 690 fairing kit?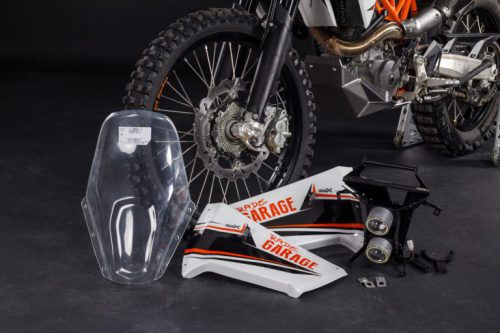 MRA windscreen and fairing with graphics decal
Alu bracket with powder coat finishing and bar for GPS
Mounting hardware
New LED lights with angel eyes (ECE certified for road use)
Original electric connectors for headlights and turn signals
How to install KTM 690 fairing kit
The install takes about 3 – 4 hours. We designed the fairing kit (and all of our parts) so it can be installed by a single person – "one pair of hands" easily.  Please follow the install guide below.
690 fairing kit manual